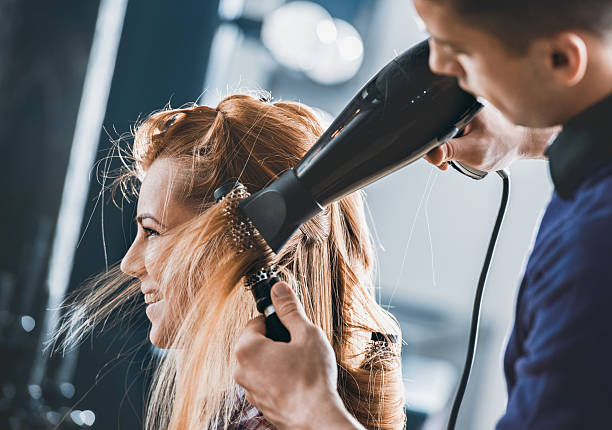 3 Signs That Tell You It's Time to Visit the Hair Salon
Have you been putting off that hair salon visit? Don't be surprised if your hair starts to give up against the daily wear and tear. Much like the rest of your body, your hair needs regular care and maintenance if you want to keep it manageable and healthy. So before you decide to skip out on your next hair treatment appointment, take some time to check for these three signs that should tell you when it's time to pay the salon a visit.
1. Falling Hair and Lots of It – It's normal for you to experience some hair fall throughout the year. This is a normal process that your body performs to make way for healthier, newer strands of hair. But if you think that the hair that's falling out exceeds normal limits, then it's probably time you went to your local hair salon. How much hair fall is too much? If you comb through it with a brush or your fingers, and several strands come out with each stroke, then it's high time you seek the care and treatment of a hair specialist. In this case, you should seek a hydrating or nourishing treatment to give your hair the strength and resilience it needs.
2. Dead Ends – Take a few strands of hair and inspect the ends. Are most of them frayed and split, with uncontrollable frizz bunching towards the bottom? It's hard to manage long hair, which is why the ends tend to shrivel up. Nourishment from the scalp won't always reach as far as the tips, so when your hair grows too long, the ends are the first to suffer. If your hair ends are becoming unsightly and unhealthy, then you should make sure to visit your local hair salon. It's best to remove the entire length of the damage plus an inch. So if your hair shows damage two inches from the ends, then have it cut an inch more to total three inches of cut hair.
3. Routine Schedule – For those who don't experience any hair ailments, then it's not a matter of what, but when. Even without all the tell-tale signs of poor hair health, there's nothing wrong with visiting your trusted hair salon, especially if it's that time of the year. According to experts, it's ideal for people to visit the hair salon at least four times a year. So be sure to keep track of your calendar and schedule an appointment when it's the right time of the year. There's no harm in scheduling in advance either, so you don't end up forgetting your routine. Your hair will thank you for it.
Why not learn more about Services?